Upgrade your day on Broadway.
Broadway Briefing Pro edition adds exclusive Broadway industry insights and analysis to your morning routine, so that you can get on with the show.
A special edition of the Briefing,
with new Pro-only content.
If you enjoy checking the most important news headlines of the day with Broadway Briefing, you'll want to upgrade your day with our new Pro edition. It's the same Briefing you know and love, enhanced with exclusive Pro-only content — created for Broadway professionals, by Broadway professionals.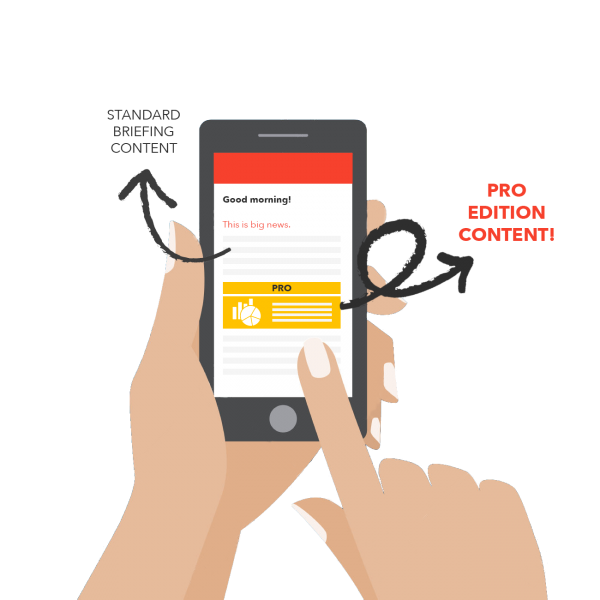 Big data, Briefing style.
As theater professionals, it can sometimes be difficult to find valuable insights on our industry. With Pro, you'll get reports on industry-wide social media analytics, the box office grosses with insights from Forbes, and even a pipeline of shows in production from Theatrical Index — all in one place, and all in a brief, easy-to-understand format, that helps you spot the trends in an instant.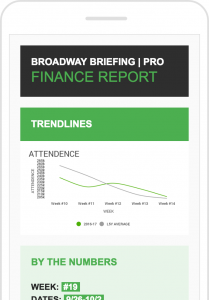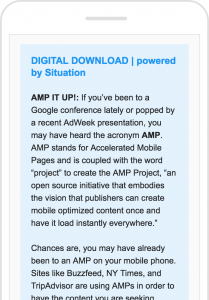 Industry tips and tricks.
We've partnered with some of the best voices on Broadway to bring you exclusive analysis on topics ranging from advertising to ticketing and beyond. Sharpen your skills with analysis from The Shubert Organization, Situation, and others. They'll get straight to the point and give you the takeaways so that you can get on with your day.
A community of theater professionals.
Once a week, we'll feature a short essay from one of your industry colleagues. You'll also get exclusive poll data from our Broadway Braintrust panel of top theater-makers. As an Annual subscriber, you'll receive exclusive complimentary access to our Broadway Briefing Breakfast industry events. (And, an extra bonus: the option to have your name listed in "Broadway Birthdays" on your birthday! … You're welcome!)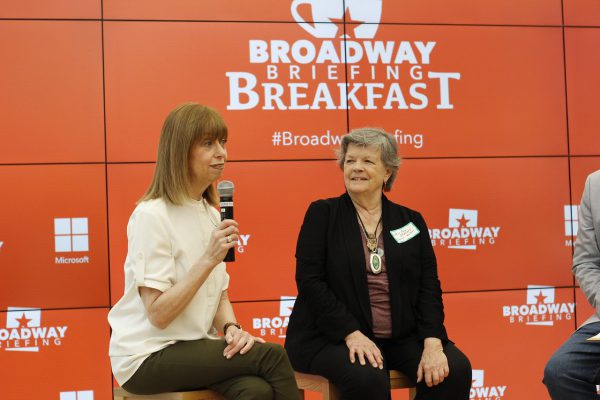 Broadway Briefing has quickly become a daily resource for our agency, which is why we're excited to come onboard as a partner for Broadway Briefing Pro. As Broadway professionals, we're living in an age where we have access to more data than ever before. And yet, data is only as valuable as the accompanying insight. That's why once a week we'll leverage the value of the incredible amount of data our agency collects on an ongoing basis by offering our take on a range of digital metrics impacting the Broadway ecosystem.
The staff at Theatrical Index loves seeing the Broadway Briefing in our inboxes each morning, so we are very happy to begin working with them on their new endeavor. Just as the Index has been doing for over 50 years, the Briefing serves and informs theater professionals working on Broadway and beyond, and we hope the new content from TheatricalIndex.com will put even more people in-the-know.
As soon as I became aware of Broadway Briefing, I knew it was essential to the industry. It was sort of a Captain Obvious moment – how has something like this not already existed for years? I'm thrilled and humbled to provide my insight into Broadway's finances for Broadway Briefing Pro. The better we understand how our dollars – and those of our audiences – are spent, the easier it is to produce top-notch work, and continue to expand Broadway's influence around the globe.
We at Shubert have become great fans of Broadway Briefing since its launch. It's a terrific way to start your theater day! In becoming a regular contributor to Broadway Briefing Pro, we hope to communicate some of the insights we regularly learn about customer behavior when they consider and shop for live entertainment. In addition, there are some key drivers of demand, like tourism stats and trends, that we think Pro subscribers will find useful and illuminating in a constantly evolving landscape.
For Broadway Pros, by Broadway Pros…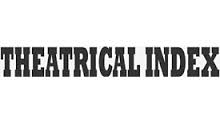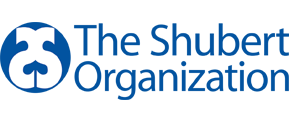 Choose a plan and subscribe today for your first week free – you won't be charged until after your free first week ends. Cancel future charges online anytime.
(Existing Broadway Briefing subscribers: Please use your same email address to upgrade to Pro to avoid redundant emails!)
Broadway Briefing Pro edition, delivered weekday mornings
Annual
$99per year (SAVE!)
Broadway Briefing Pro edition, delivered weekday mornings
+
Exclusive complimentary access to events
+
Your birthday listed in "Broadway Birthdays" (optional, and after free trial)